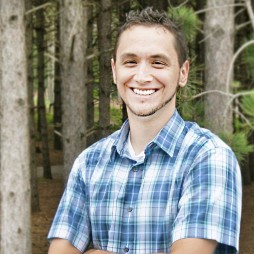 I've been a computer guy most of my life.
Since I was introduced to them when I was young I've been fascinated with their capabilities. I used to dream of becoming a game developer and someday making the next Final Fantasy (by the way FFVII is the best game of all time).
I'm currently a Software Engineering Contractor at TEKsystems. I've worked for several other contracting companies and recently founded my own LLC, Blue Fox Technologies. I've been a Consultant/Contractor for over 5 years and have traveled the country working for various clients including: Eli Lilly, Wells Fargo, Mercury Marine, CUNA Mutual Group and Schneider. Depending on the client and project needs I usually hold the role of Senior Engineer but have also acted as an Architect and Project Manager. I'll fill any role that needs doing but my heart is in building solutions and solving problems.
My mantra as a consultant is, "I'm here for YOU". At first take it sounds like I'm trying to be supportive or something… but what I'm really trying to say is that my priorities are YOUR priorities. It's easy to fall into the trap as an engineer where you think you know the best answer and want to do things "the right way", but in my experience a collaborative approach with candid communication is best way to reach a solution.
I've also done a fair amount of consulting as a solutions engineer utilizing IBM BPM for a couple of companies.  I primarily use JavaScript for my engineering needs because it's both a front-end and back-end language since the advent of Node.js.  I have also worked with the following languages: PHP, Python, Ruby, .NET, ASP, HTML5, CSS3.  All of the website projects that I have control over use a CMS (including this one) and I have developed sites with: WordPress, Joomla, Kentico and Drupal
I went to the University of Wisconsin Stevens Point and graduated with honors in 4 years. I received a bachelors of arts degree in Web and Digital Media development and minored in Military Science and Business Management.
I'm also a veteran.  I was deployed from 2005 to 2006.  I still serve in the Wisconsin Army National Guard toady as the Brigade Signal (IT) officer in the 32nd Infantry Brigade.  I've been in the Guard for over 15 years.  While with the guard I been exposed to more of the "Systems Administration" side of IT and the experience has made me a better developer.
In the past I've work for the University of Wisconsin Green Bay as a System Services Senior.  Our department managed the primary web site for the entire campus.  I was in charge of over 100 WordPress sites, 15 templates and 3 plugins (plugins I wrote and published).  I also was the lead developer who helped deploying the Kentico CMS on campus.
I currently live in Appleton, Wisconsin with my wife Sarah and our cat Jim.  I enjoy making wine, vinegar (with the wine recipes that I mess up) and other things that use live cultures like yeast or bacteria (like homemade yogurt and bread).