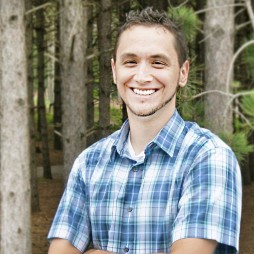 I've been a computer guy most of my life.
Since I was introduced to them when I was young I've been fascinated with their capabilities. I used to dream of becoming a game developer and someday making the next Final Fantasy (by the way FFVII is the best game of all time).
These days I am a Software Engineer for Blue 2.0.  Our company focuses on providing innovative solutions for clients utilizing IBM BPM, IBM ODM and other cutting edge technology.  I primarily use JavaScript for my engineering needs because it's both a front-end and back-end language since the advent of Node.js.  I have also worked with the following languages: PHP, Python, Ruby, .NET, ASP, HTML5, CSS3.  All of the website projects that I have control over use a CMS (including this one) and I have developed sites with: WordPress, Joomla, Kentico and Drupal
I went to the University of Wisconsin Stevens Point and graduated with honors in 4 years. I received a bachelors of arts degree in Web and Digital Media development and minored in Military Science and Business Management.
I'm a veteran.  I was deployed from 2005 to 2006.  I still serve in the Wisconsin Army National Guard toady as a Signal Company Commander.  I've been in the Guard for over 14 years.  While with the guard I been exposed to more of the "Systems Administration" side of IT and the experience has made me a better developer.
In the past I've work for the University of Wisconsin Green Bay as a System Services Senior.  Our department managed the primary web site for the entire campus.  I was in charge of over 100 WordPress sites, 15 templates and 3 plugins (plugins I wrote and published).  I also was the lead developer who helped deploying the Kentico CMS on campus.
I used to freelance for a design company called Treehaus Studio as well.  As I often tell people (who don't know the difference) I am not a web designer… I am an engineer, my design capabilities are limited at best.